Streak Air is a Kamloops and Kelowna air charter service that provides personalized transportation. No matter your destination needs and schedule, we do our best to accommodate you as required, providing fast, reliable and safe air charter transportation for up to 6 passengers. If you want to save valuable time with your travel needs, call today. Streak Air is ready to fly you from Kelowna or Kamloops to such destinations as Vancouver-Vancouver Island-Prince George-Terrace-Calgary-Edmonton and various locations in the USA. 
Streak Air has successfully completed a rigorous process with Transport Canada to be approved as a private air charter provider. Safety for our clients and the highest level of aircraft maintenance are our top priorities.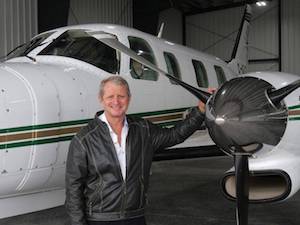 Bob Strate, founder of Streak Air.
4000+ hours of flight experience